Get Your Brand SMS From 99Software
99software is here to make sure your experience with Mobile Marketing is positive. As experts in local mobile marketing, we know that your business has its own interests and needs, which brings us the advantage. It means taking the time to understand your goals and help you use mobile marketing in the way that suits your business best, so you can see a good return on your investment.
Almost all people today use mobile devices. SMS marketing is a secure way to deliver your message to your target audience efficiently and cost effectively. More people are reading the messages of those looking for other advertising material. This is the only way to communicate with your customers in a personal and unobtrusive way. SMS allows you to send specific and time-critical information to your customers, which is more effective than generalized marketing.
SMS will be sent from your brand or business name instead of any mobile / mobile phone number.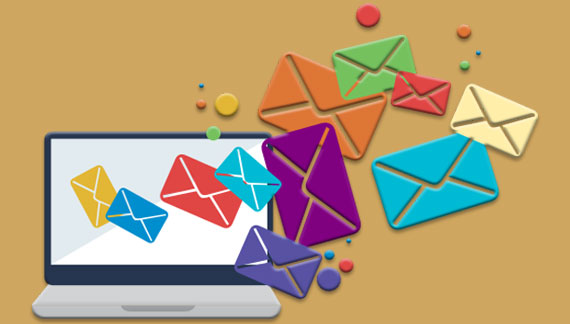 To meet the needs of enterprise customers, EXACT By presents SMS Business Services to provide its customers with a state-of-the-art business solution. With this service, customers can create and send bulk SMS to name their employees and registered customers with one click anywhere, anytime, 24 hours, 7 days a week.
Free lifetime Support


The user can not transfer this SMS with his brand / company name. So the reader can trust the contents of his SMS. The response rate of brand SMS is much better than the SMS of a regular number.

In general, SMS with trademarks is best suited for companies or companies where the reliability of the content is important. The second most important reason for using brand SMS is not transferred.
With SMS Business you can send SMS with a specific sender ID:
(The recipient will see the sender ID instead of a specific mobile number); Depending on your subscription package, you can request the exact support through the online registration form to create the team (SMS ID).
Who can benefit from it?
Restaurants, hotels, cafes, event organizers, concert promoters, product promoters, newspapers, magazines, radio, cable FM networks, satellites, schools, colleges, universities, political parties, NGOs, social welfare organizations, real estate agents, real estate agencies, airlines, astrologers, blood banks, messengers , Customer Relations Department, Business, Network Dealer / Distributor, Education, Event Management, Advertising Agencies, Hospitals, Newspaper / Magazine Marketing Department, Radio Stations, Railways, Retail Stores, Shops, Brokers, Supermarkets, Travel Agencies, Television Stations and Government Departments.
Where can you use the brand SMS:
health care:
SMS messaging solutions are used to personalize care, implement remote services, promote a healthier lifestyle, and generally enable the healthcare industry to make significant cost savings.
Government:
Government agencies use SMS messaging solutions to improve communication in service delivery or disaster management, including incident assessment and damage.
Banking and Finance:
SMS messaging solutions are used in banking and finance to reduce theft and fraud through one-time passwords (OTP), generate alerts, provide real-time fraud alerts, and reduce costs Customer service with timely service alerts and payment reminders
Travel / Hospitality:
SMS messaging solutions are used in the travel and hospitality industry to inform customers about delays, confirm reservations, and coordinate changes to travel plans.
IT / Software:
SMS messaging solutions are used in IT and software to create custom products and messaging services. They also serve to inform employees when the state of a system has changed.
NGO / Help:
Local and national governments and private organizations use SMS messaging solutions to easily communicate with emergency helpers and connect people or send instant information alerts when needed. Even if voice calls can not be transferred, SMS messages can still be sent.
Retail / Consumer:
Retailers use SMS solutions to inform customers about the status of their orders, organize timely product pick-up and repairs, and even track the progress of manufacturing and shipping products as an in-house tool. SMS marketing services make collecting mobile phone numbers and sending advertising SMS to your customers easier. We offer customized solutions for car dealerships, golf courses, salons and spas, sports leagues and theaters etc.
Insurance:
SMS messaging solutions are used in insurance to maximize returns and provide better service.
Social networks:
Social networks can use SMS solutions in a variety of ways to authenticate email activations or user passwords with OTP, provide high-quality SMS micro billing, or enable out-of-network instant messaging.
Education:
Educational SMS solutions help educational institutions improve their processes and ensure a safe learning environment for students and their families.
* Emergency notification.
* exam program.
* School lessons ...
* Reminder of the parent meeting.
* Schedule ...
* Price scheme.
* Seminars.
* Marketing campaign.
Call center:
SMS messaging solutions enable call center agents to send requests for information, requests for service or appointment reminders, or payments to customers at an effective and convenient average price.
E-Commerce:
SMS messaging solutions are used in e-commerce to provide mobile notifications, connect buyers and sellers, and improve relationship management (CRM) programs in a cost-effective, efficient and timely manner.
Business Solutions:
SMS messaging solutions provide enterprises with high email requirements, a reliable messaging platform that is highly customizable, scalable, and supported by dedicated technical account managers. This makes the safe delivery of mission-critical messages painless.
Event organizers:
We offer organizers powerful but easy-to-use SMS marketing services for event and holiday promotions. We also offer SMS marketing solutions for trade fair and exhibition producers as well as festivals.
Magazines:
Extend your relationship with your readers beyond the page through our SMS marketing programs for magazines and publications.
Political and nonprofit social groups:
Use the power of SMS marketing to gather supporters, organize meetings, organize political organizations, and empower the community.
Concerts:
Whether you need to make loyal customers quickly aware of last-minute tickets, or whether you want to generate excitement for recently announced programs, Club SMS provide efficient and cost-effective messaging solutions for concert promoters.
Property:
• New customer line (buyer and seller).
• Introduce new packages / offers.
• New properties for mobile users.
• Inquiry for real estate for sale in a specific location.
• Marketing campaign.
Hotel Restaurant / Wedding Room:
? Enter the new offers / prices and packages.
? Send reminders for seminars, exhibitions.
? Marketing campaign and many others.
Advantages of the service:
• The SMS and mass voice service does not require a line connection, which reduces communication costs.
• It provides complete privacy and security of your SMS content and delivery.
• Simple and cost-effective way to send SMS and brand voice messages.
• Why is software in Bangladesh better?
• Stable service and no problems.
• We provide a 24/7/365 technical support service to quickly resolve issues as they occur.
• 99Software One is a recognized, reliable and experienced service provider that provides services at competitive prices.
• several flexible packages to meet the different needs of all companies.
• Our ability to provide 99software's national network and reliability with a strong customer focus and responsiveness to our customers sets us apart.
Mobile marketing allows us to get out of bed in the morning, and we've done so for years. It means we know what we are doing, but above all, we know how you can do mobile marketing for you with Our strategy.