Server Maintenance Services Available In 99 Software
99 Software server maintenance services are designed to keep your software up-to-date and working optimally. At the end of the day, we know that a smoother operational network means smoother management.

The heart of your corporate network is your server. It consists of hardware and software tailored to your individual IT needs for your business. Your network requires constant maintenance of the web server to avoid data loss and performance issues.


What is server maintenance?
Server maintenance is about maintaining current and up-to-date server software so that a computer network runs smoothly.
Regular preventative maintenance allows the application software to function as intended and prevents the network from failing completely or partially.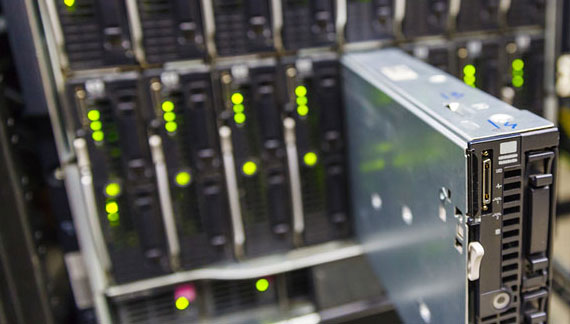 Server maintenance tasks include verifying server performance, ensuring that system health monitoring utilities are properly installed and configured, identifying potential security risks, and backing up data on a regular basis.


Free lifetime Support
A solid server maintenance plan typically requires several steps, including:


Check the server log files

Evaluate the hard disk space

Examine the permissions of the folder

Monitors network temperature applications

ensure sufficient redundancy of the system

Look at the security features

Install security software patches

Read server logs for security alerts or hints on hacker attempts

Update the antivirus software on all computers on the network

Update important service packs and updates

Perform periodic full backups to ensure that important data can be restored from memory in the event of a system failure

Software performs a complementary technology assessment to provide a cost-effective and robust network design that is scalable for future growth. We can also perform regular server maintenance for your IT systems.

Let us manage your technology so you can run your business.

Your server must be regularly maintained and tuned to work best. At Micro Pyramid we monitor, protect and adjust your servers. You can focus more on the product and take care of backup hardware and software.


Server monitoring:
We use top-level software such as Zabbix and NagiOs to monitor your 24x7 server. If the system becomes critical or a service fails, our messaging system will notify us and our geek technicians will join. Action to solve it.
Software update system of the server:
Keeping your system up-to-date protects your application and your server from many threats and attacks. We monitor system and security updates for the operating system and applications. We decide to install these if it is safe and reliable and does not interrupt its operation.
server backup
A disaster recovery plan is as important as running your server or applications. Please be assured that our team always creates timely backups of the server, the application and the database. In the event of a catastrophic event, we can immediately remove our backup copies and return online.
Firewall protection:
Full control of traffic is one of the most important aspects of owning a server. Micropyramid increases the security of your server in height so you can control where data flows on the server and who needs to access your server data.
Server maintenance services can include the following procedures:
Proactive hardware monitoring
Server maintenance to ensure operability
Check the power supply and the backup
Test and replace the batteries if necessary
Measurement of the temperature of the heat-emitting elements of the equipment
Regular checking of I / O devices, cables and connections
Testing of ventilation and air conditioning systems
Repair the device and replace the components in case of increased server load
Scheduled maintenance
Check firmware update
Troubleshooting for hardware and software
Performance analysis and optimization of system configurations
system recovery
Elimination of manufacturing defects and product design
Our company not only provide repair services 24 hours a day, 7 days a week, and can also guarantee the arrival time of an engineer during the assembly of equipment or the delivery of the speed spare part, but also the time in which the unit is fully functional.
To help protect your Web server:
Web remains one of the security issues for critical IT organizations, as recent Internet attacks have shown at high levels. Because of the confidential data that is typically hosted, Webserver is one of the most specific places in an organization. In fact, the protection of a web server is just as important as the protection website of a web application and a network.
The backup is a web server difficult, but certainly possible. Regardless of which web server software and operating system you are using, an on-the-fly configuration is often unsafe. The following tips will help you increase the security of web servers.
SOME TIPS
Tip 1: Remove unnecessary services
The default configurations and configurations of operating system offerings are not secure normally. A Typical Installation includes many network services that you do not need in a Web server configuration, such as: For example, remote registry services, print server service, and so on. I'm running more services on an operating system, the more ports stay open. Disable or disable other services that you do not use.
Tip 2: Manage and Permissions permissions
Permissions on file and network services affect the form of Web server security because it has access to the user account running on the NETWORK SERVICE if a module Web server is compromised by the software service network. To ensure additional security, assign the lowest privilege to a specific network service. Assign anonymous users to anyone who needs access to the Web page, Web application files databases, and minimum permissions.
Tip 3: Remove unnecessary modules and extensions from the application:
By default, Apache installations have several predefined modules that you probably will not use. Disable this module to prevent it from attacking.
The Microsoft Web server, Internet Information Services, is similar. By default, this is how it handles a large number of application types such as ASP, ASP.NET, and so on. Your list of should contain only an application extensions list of extensions used by your webpage or web application. Also, any application extension must be as limited as possible to certain HTTP verbs.
Tip 4: Monitor and monitor the web server
Ideally, you should save all of the Web server records in a separate pane. Network service logs, site access logs, database server logs, and operating system logs should all be monitored frequently. Also note strange registry entries because log files tend to provide all information about an Attempt. If you notice suspects in the FILES activities, examine them immediately to see what's going on
99 software provides a complementary technology rating and maintenance regular of servers your IT systems require. Let us manage your technology so you can run your business.